UX Strategy & Design
Bundled UX Research, Design, and
Development Competence at
EMD
Merck
After developing several digital products & services for EMDMerck we've conducted a comprehensive collection of UI
components that we want to spread across the company.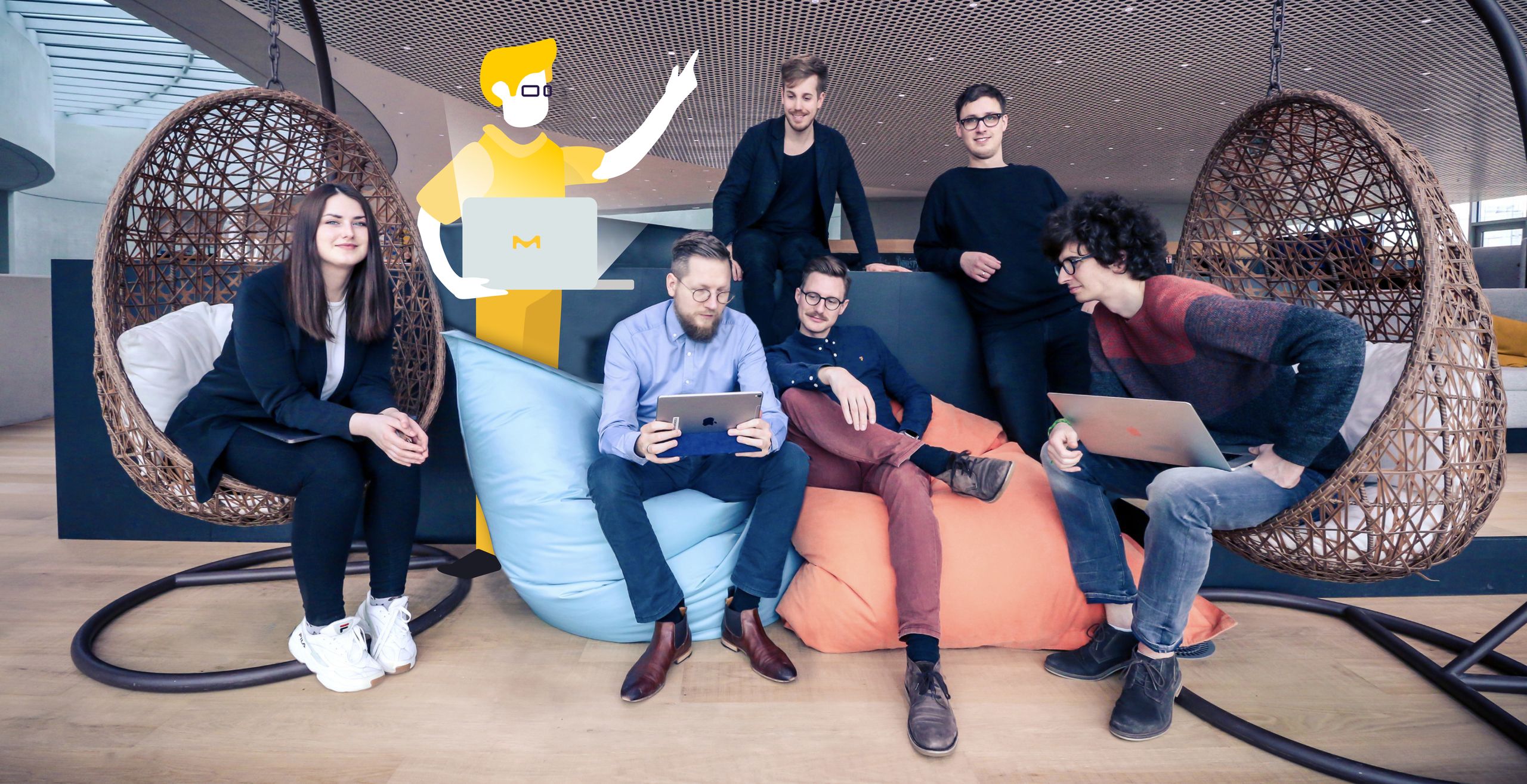 The UXSD Team creates awesome
digital tools with
the human element in mind. 
James Kugler
CEO EMD Digital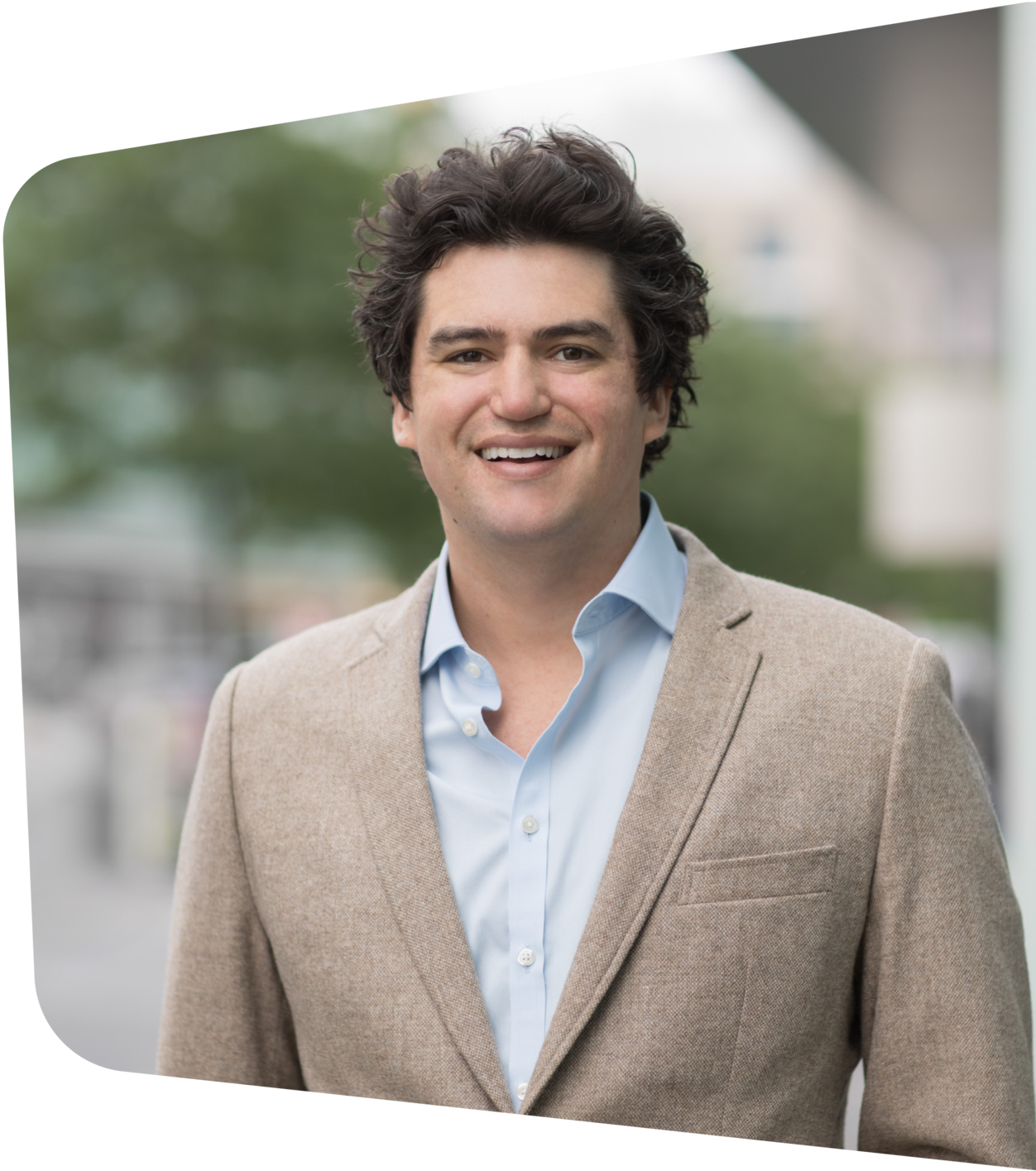 Low financial risk for your business
If your project qualifies for a partnership with us, you will benefit from a multitude of advantages. All your information will stay in-house, as will your money and expertise.
High output pace
Throughout the many different projects in the past, we developed bullet-proof processes together with procurement that ensure high speed for your project at all times. Working agile and with collaborative tools makes our progress 100% transparent.
We scale-up fast
From smaller initiatives to super-sized projects, we got you covered! Trust requires time, that's why we established a highly reliable network in all diciplines over the years that you can benefit from.
No conflicts of interest
We're both sitting in the same boat. That's why you can be sure that we will always act in the interests of Merck and won't recommend anything you don't really need. Ask our previous partners!
Proven experience with internal and external projects
We come from an agency and startup background and bring a fresh outside view into your project as well as a finger on the pulse. During the last years, we also developed a deep understanding of the businesses at Merck, which puts us in a uniquely good position for digital innovation.
A partner on eye level
We will not be afraid to speak out our honest opinion. Working together with us means creating meaningful digital products that solve real problems.
UX Strategy & Design
Some of our hard skills
A great way to kick-off your project! Interactive exercises provide the most valuable user and stakeholder feedback. We love them and you will too!
User research is the foundation for all our visual design and coding work. Only insights from real users can lead to meaningful solutions
The best concept is useless when it's designed poorly. That's why we commit to a superior level of quality in our visual designs and animations.
The amount of devices and OS's can be overwhelming. For each qualifying project, we will help to specify which platforms make the most sense.
Digital products don't have to be apps. By using the latest tools and standards we craft websites that feel just like native applications.
We love trying out new hardware and technological innovations that can elevate the usefulness of our digital experiences to the next level.
Start with the problem
Following a user-centred design approach is how we work. This requires a true problem that needs to be solved. We want to help you narrow down your problem suggestion and throughout the process transform it into a graspable statement.
What do you suspect?
At the beginning usually stands what we call the problem suggestion. It's our zero point that formulates a business or end-user need and ultimately needs to be challenged.
Take a close look
In the first phase, it's all about collecting and then condensing as much information as possible. The information has to come from first-hand insights of the business and real or potential users.
A matter of interpretation
With a lot of insights, you can go many directions. That's why we need to boil them down to an essence that makes the most sense. Having one or multiple different problem definitions is our main goal here.
Let's plunge into work
In the creation phase, we start ideating and building quick prototypes in order to test them early. We want to fail fast so that we get to a working solution even faster.
We're done – or are we?
The most successful prototype most likely also is the solution to your user's problem. Again, we rely heavily on the feedback of the people for whom the tool is build for. We are only happy if they are too.
Lightning fast and state-of-the-art
Within an agile project environment, we are collaborating closely with the product owner and all other stakeholders involved. After each sprint, we want to launch new features. This guarantees a very high delivery pace.
The final product
It can be a prototype, it can be a paper, it can be an enterprise software. Reaching this rewarding point is what we aim for at your project. Together with us, you will get to that point.
Problem suggestion

Observing

Problem definition

Creating

Problem solution

Implementation

Product
Some of our projects
WE create outstanding experiences by working with passion and full devotion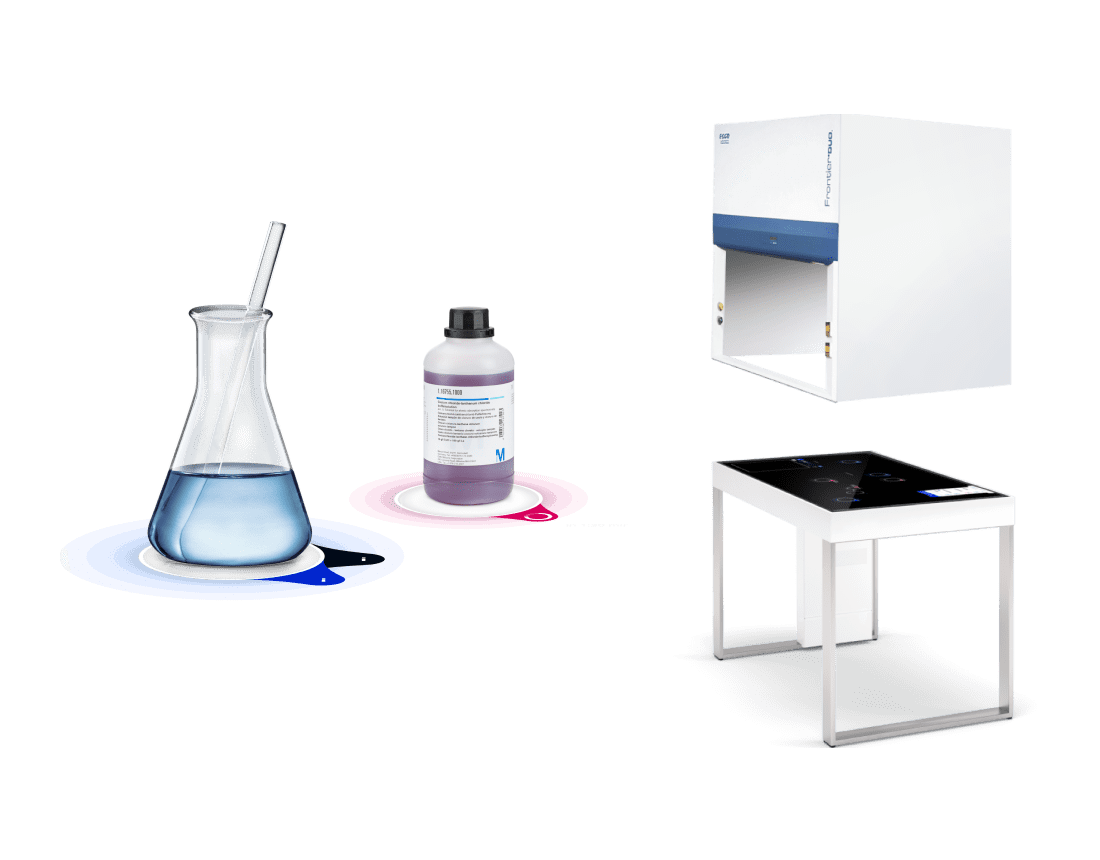 Lab.Vision
Business: Life Science
The next level of working in the fumehood. Using machine vision and AI we transform everyday objects into smart data carrier and do the documentation work for you.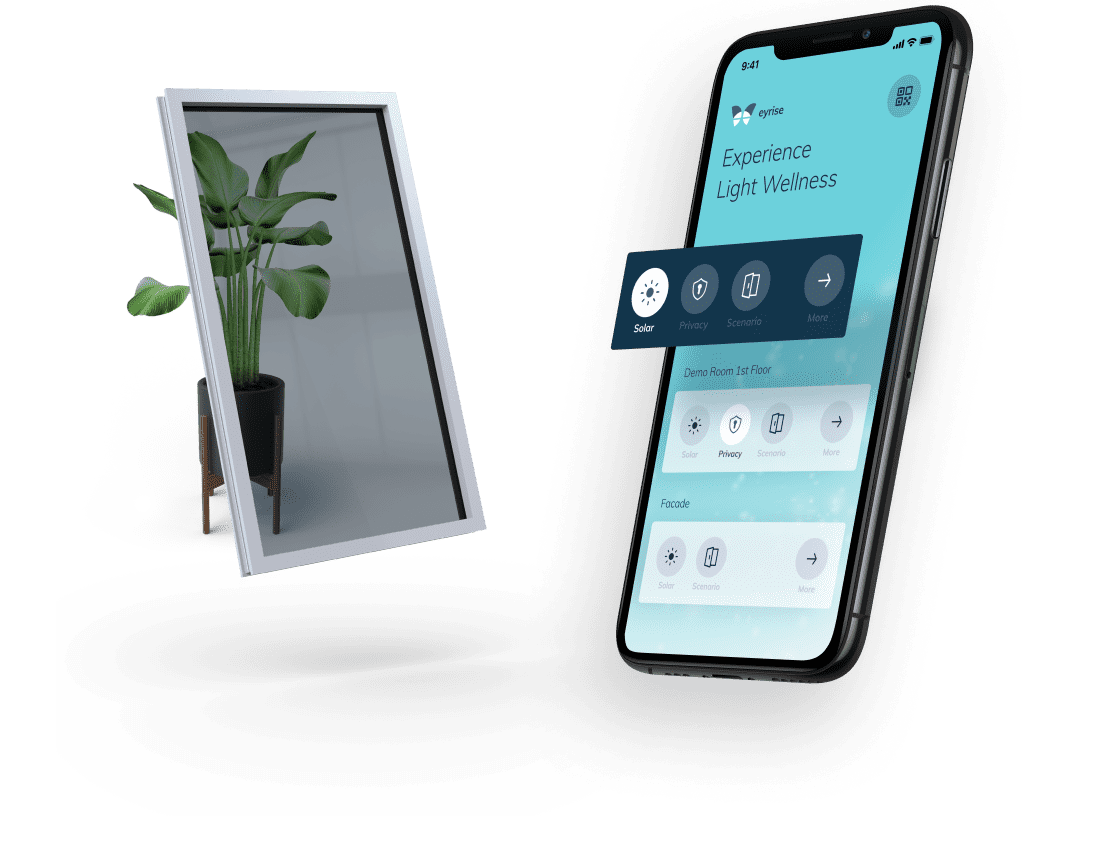 Eyrise App
Business: Performance Materials
The best dynamic windows deserve the best user interface. That's why we partnered with Eyrise® to make their product even smarter and fun to use.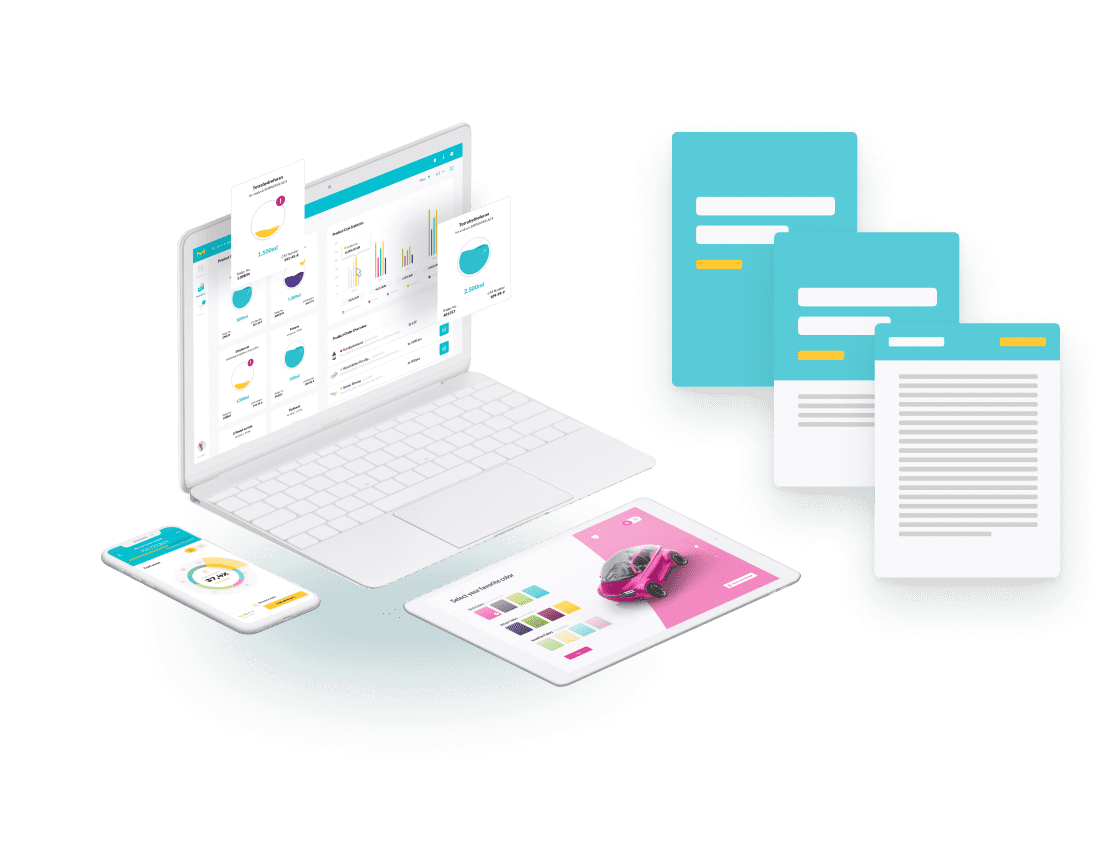 Liquid Design System
Business: Group Function
Using a bold brand can sometimes be hard in digital environments. We developed Liquid as a toolkit for all digital products at Merck, preventing the waste of at lot of money and even more time.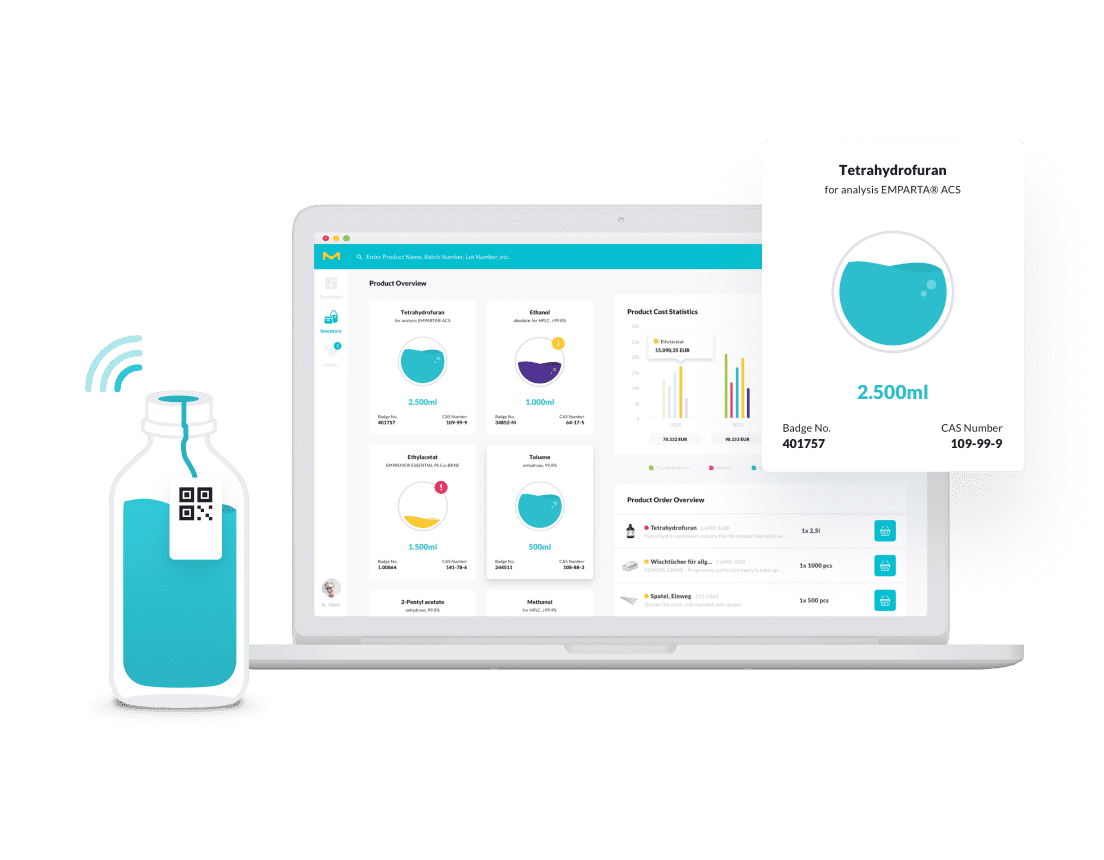 Smart Bottles & Stickers
Business: Life Science
Smart Bottles & Stickers enables modern scientists to keep track of their supplies like never before. By using IOT technologies, we track events & information and keep your stock always full.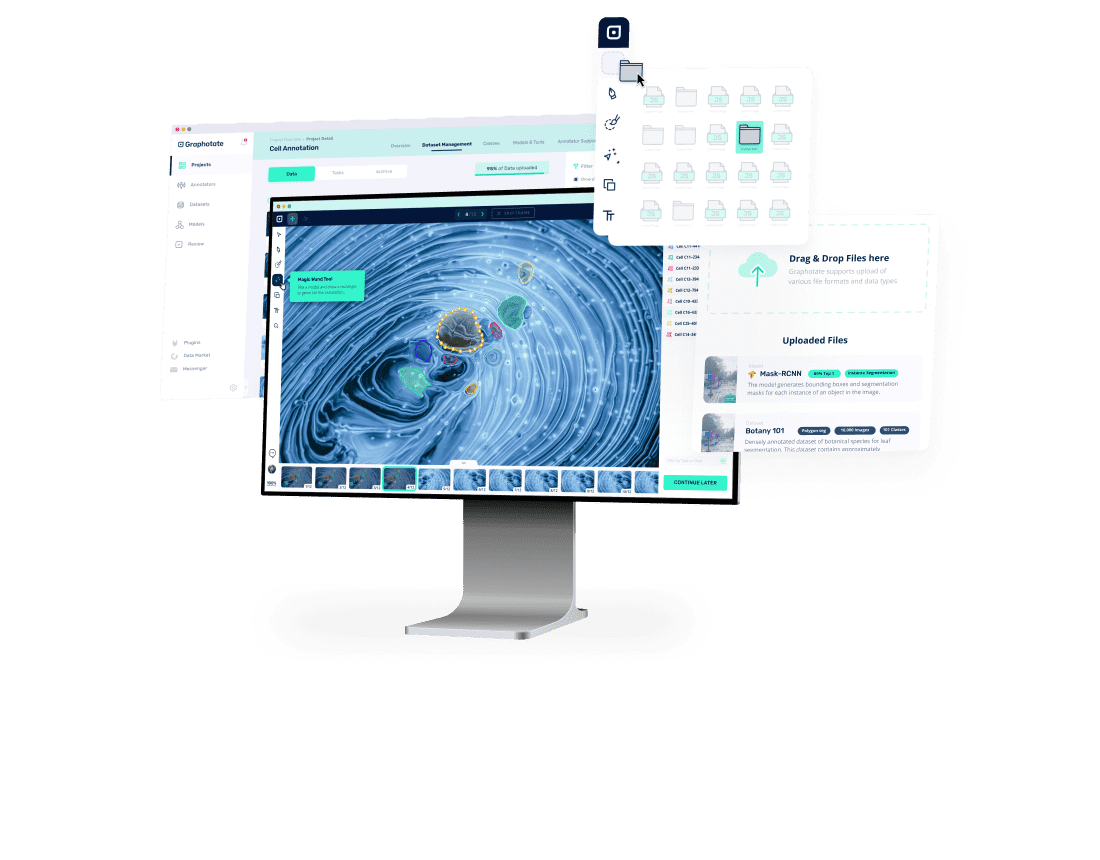 Graphotate
Business: Healthcare & Life Science
Every AI needs to be trained. Graphotate is the best tool for annotating scientific image data. To speed work up you can use smart auto selection tools or incorporate external teams.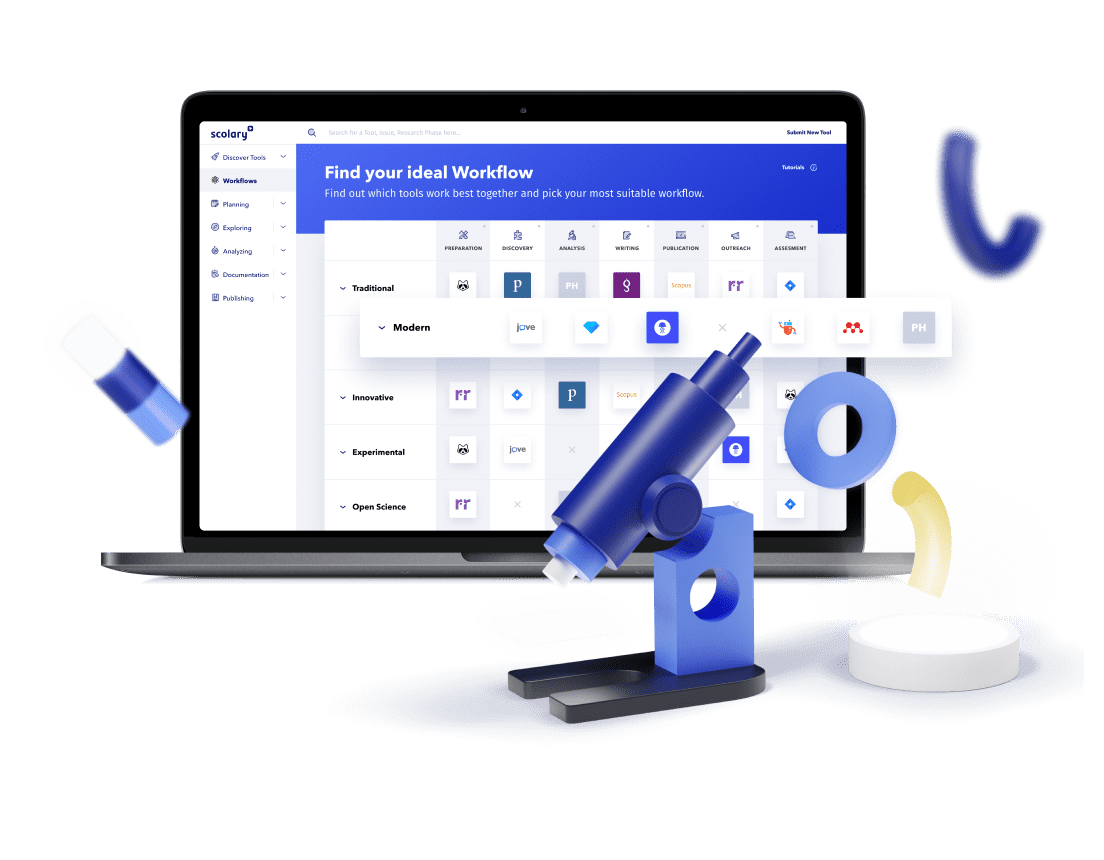 Scolary
Business: Group Function
We know that most software in science can be hard to work with. But we also know that there are many great tools out there! With Scolary, it has become easy as never before to discover these.
Paul Svoboda
Head of UX Strategy & Design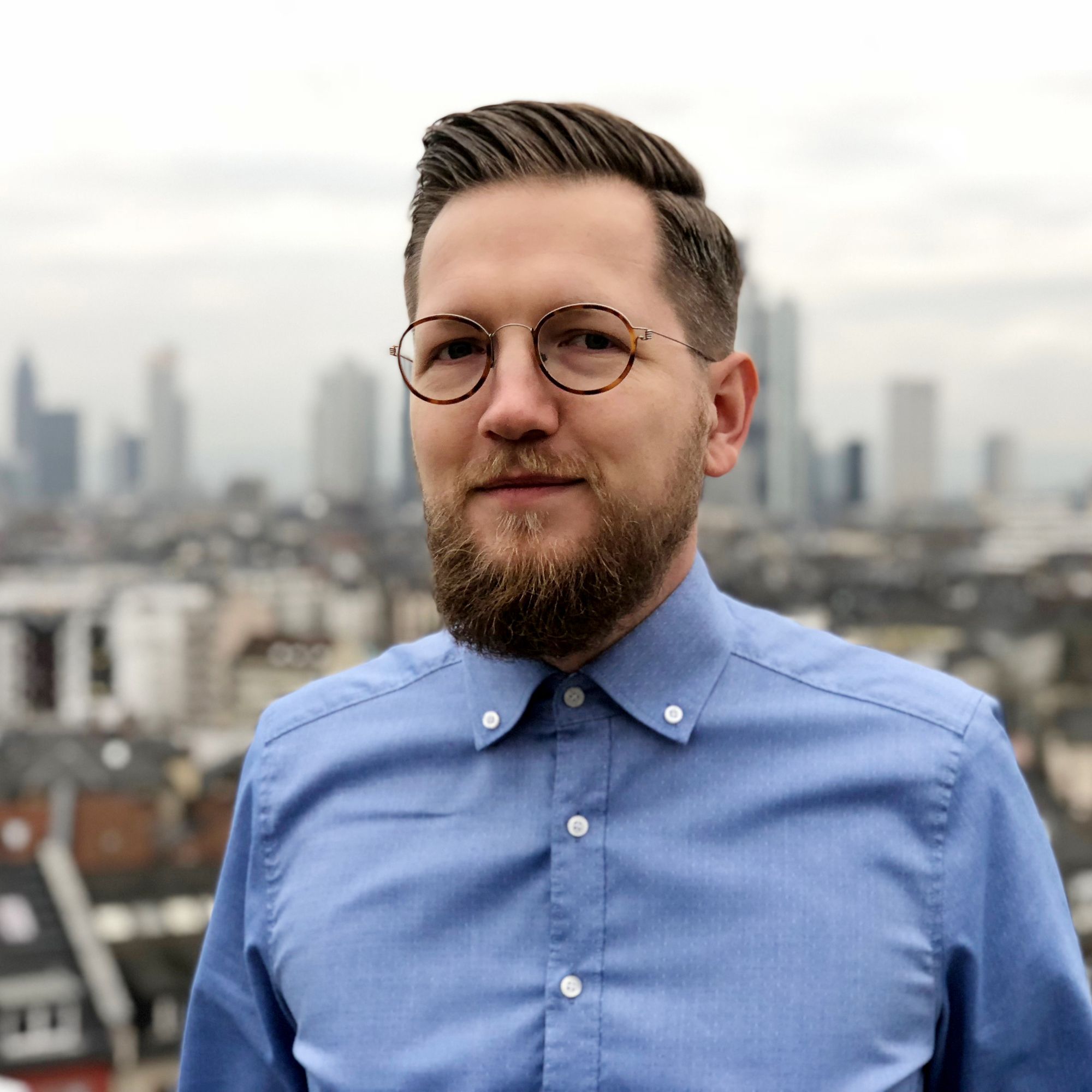 CONTACT US
You've got a project or an idea you would like to talk about?
We're curious what's on your mind! If you want to partner up with us, please contact me with your request. I will be in touch with you shortly after.